I've just started to use Ossia and it seems like a really interesting program.
I'm using Ossia on Ubuntu via Jack and I'm trying to use it to control Amsynth. I've added a Midi Device and selected Amsynth as the device, but whenever I play the score I don't hear any sound.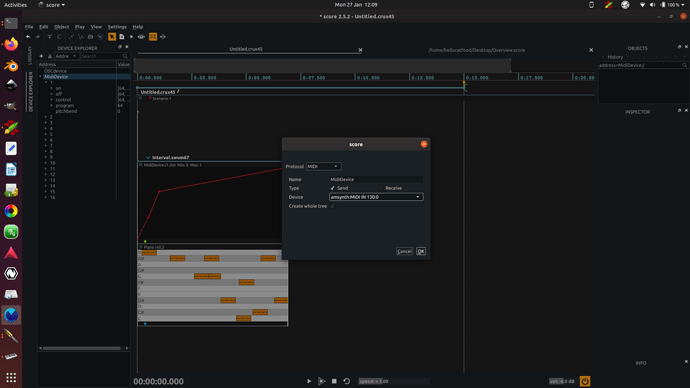 To be sure it wasn't Amsynth not working I connected a midi keyboard and heard sound.
Do you have a working example file or tutorial on how to use midi in Ossia on Linux?
In case it's useful my system specs are: Dell XPS 13 running Ubuntu 19.10 with audio via Jack.